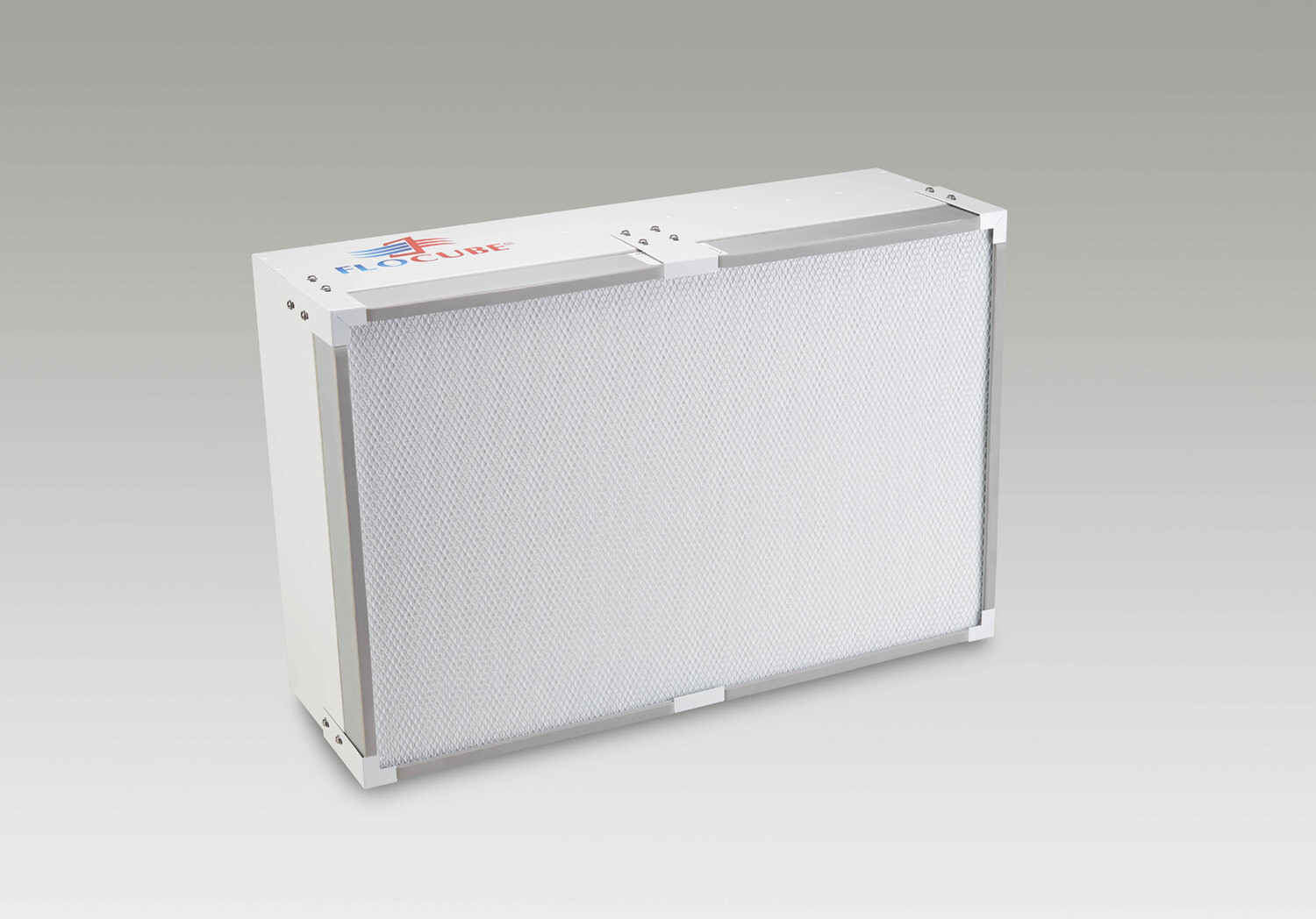 3 x 2 foot FloCube Flow Hood with H14 HEPA Filter 99.999% @ 0.3um (Free Shipping Continental U.S.)
FLO-FFU32H14
Product Details
Generally, ships in a Few days to a Week after you place the Order. Free Shipping to Continental U.S.
Product Details

FloCube Fan Filter Unit
Model #FLO-FFU32H14 3ft x 2ft FloCube with replaceable H14 HEPA Filter & G4/MERV8 Pre-filter
Flocubes are laboratory-grade Laminar Flow Hoods designed specifically for use in Mushroom Cultivation. The commercial grower or home hobbyist, this is the polished proven product you have been searching for.
Standard Features
Powerful 110V Single Phase AC Motor with three-position speed control
Quiet Operation 50-60 dBA
Low Power Consumption 250watts @ 90fpm
Aluminum Backward-curved centrifugal fan
Replaceable Cleanroom Grade H14 HEPA Filter & Pre-filter
20 Gauge Steel Sheet metal Housing with glossy white epoxy powder coat finish
8ft Power Cord with USA Standard plug with ground
Solid Stainless Steel Pull Handles
Specifications
HEPA Filter: Aluminum Alloy Frame with Micro Fiberglass Paper Media
HEPA Filter Efficiency: H14 99.999% @ 0.3um
Resistance: 0.68 IWG
Pre-Filter: Synthetic Fiber
Pre-filter Efficiency: G4/MERV8 95% @ 5um
Average Air Flow: 530 CFM
Average Air Velocity: 110 FPM
Multi-speed Air Velocity
Hi – 120 FPM
Medium – 100 FPM
Low – 80 FPM
Weight
FFU – 39 lbs / Main Filter – 11 lbs / Combined 50 lbs
Dimensions
FFU – 34 1/4" x 22 5/8" x 14"
Main Filter – 34 1/8" x 22 1/2" x 3"
Pre-filter – 19 1/2″ x 19 1/2″ x 1″
Save this product for later