Thor Vacuum Walkthrough
Watch this 8 minute video to see the power of the new Thor Vacuum attachment and see just how labor saving these powerhouses are.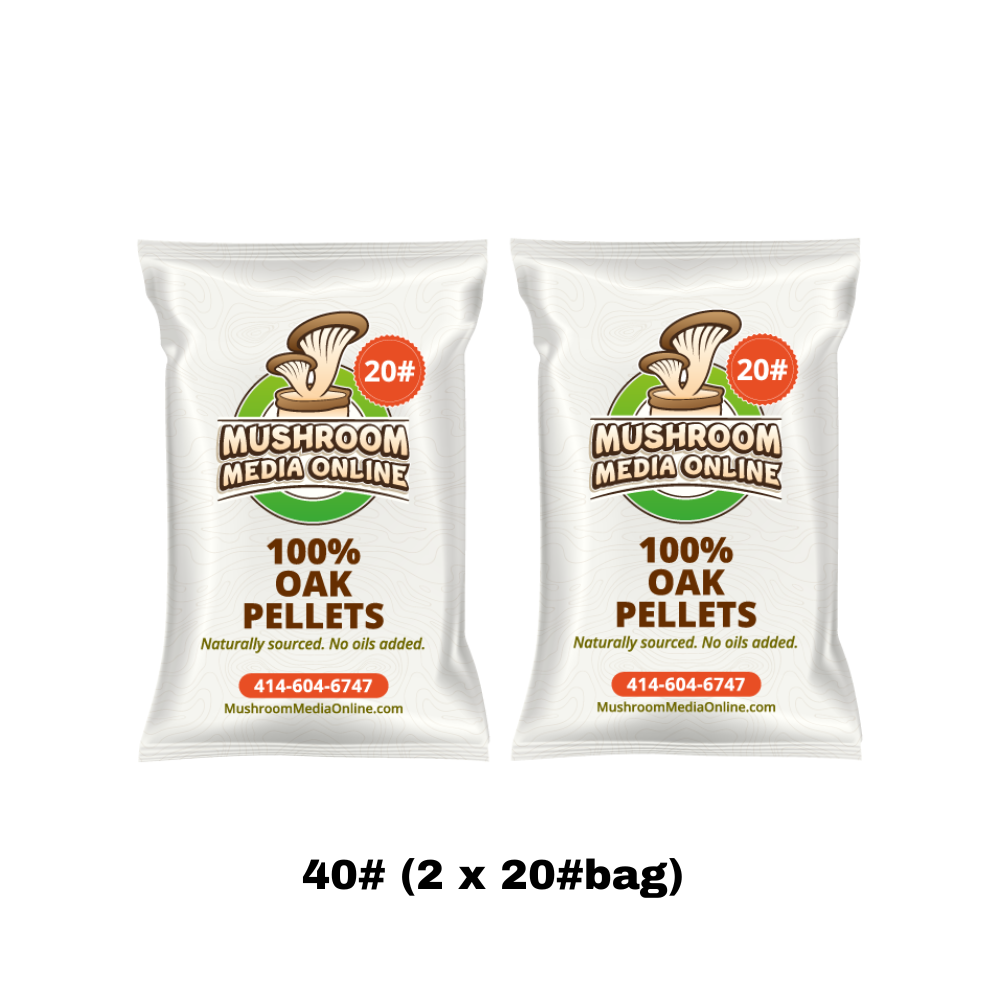 40# (2 x 20#Bag) of 100% Oak Mushroom Pellets - Free shipping
mush-oak-40
If out of stock, new stock will be available in a week
Would you like to buy this product one time or subscribe for it?
Product Details
Our 100% Oak pellets are sourced naturally and have no added chemicals or oils. These oak pellets have been created specifically for the use as an ideal mushroom substrate. Assuring that these pellets are oil and chemical free, we assure that your ideal substrate is safe. Other products like heating pellets may contain many unknown contaminants. Your mushrooms are a creation of love and serious effort. Make sure that they are given the very best growth medium available.
Oak is an ideal growing substrate for most gourmet mushrooms. In pellet form, this versatile product makes preparing your substrate bags fast and efficient. Some common species of mushrooms that grow on oak mushroom pellets are Oyster, Chestnut, Shiitake, Enoki, Maitake, Beech and Lion's Mane.

Our pellets are ideal for use in supplementation and the raw oak wood we use is the same wood that goes into our popular Fast Fruiting Pellets which are 50% Oak and 50% Soy Hull Pellets. Oak is the preferred wood for many varieties of mushrooms. Oysters, Shiitake, Pioppini, Reishi, Lion's Mane, and more all seem to respond very well to oak sawdust.

You can supplement your oak pellets with nutrients on hand or also get some of our great soy hull pellets for the ideal mix, or masters mix of your own. Some growers find that they have a local source of some ingredients, but not the oak hardwood. We have made shipments as far as Hawaii to fulfill the needs of growers. (For shipments outside of the greater 48 please contact us)
Available
in 10#, 20#, 40#, and 60#, (and up) sizes you can try small orders by
purchasing individual bags here. Or you can request a custom quote for bulk delivery
Save this product for later