Thor Vacuum Walkthrough
Watch this 8 minute video to see the power of the new Thor Vacuum attachment and see just how labor saving these powerhouses are.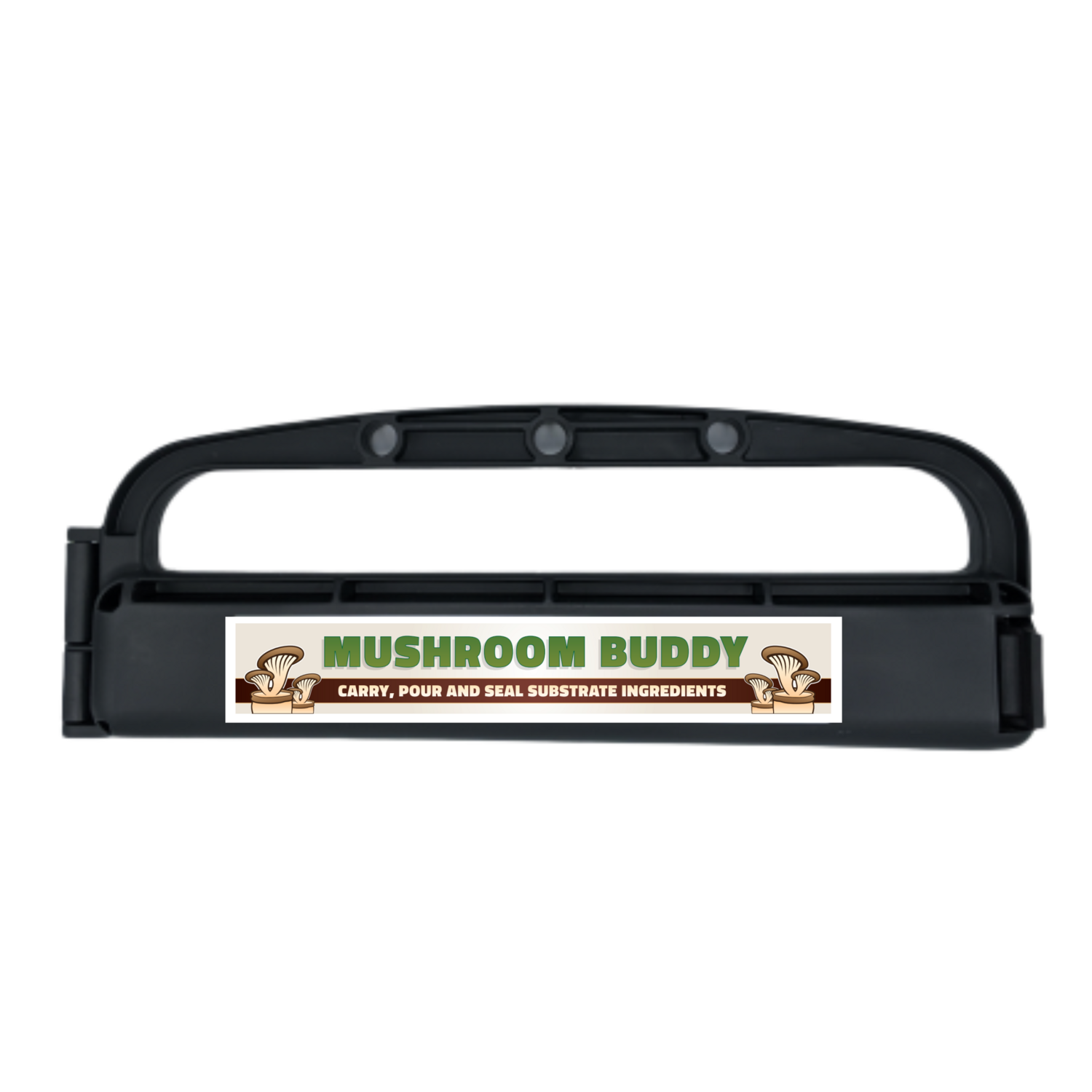 Mushroom Bag Buddy - Substrate Bag - Carry, Close, and Pour - Close Bags & Easily Carry - Random Colors
bagbuddymmo-BLK
Product Details
Brand:
Mushroom Media Online
Carrying heavy pellet bags around just got easier! These giant bag clips' unique design literally puts a handle on these problems and allows you to now carry, pour and store with ease. Our sturdy, yet comfortable handle makes it easy to grab, go and pour!
Reduce Spills.. Made of sturdy polypropylene plastic that will hold up, these giant bag clips are rated to carry 40 lbs. Bag storage just became a snap! You can then place the open bag in the jaws of the clip and snap shut! No need to fold down the bag.
The Mushroom Buddy is proudly manufactured in the USA and is made to last. Each Mushroom Buddy will provide great strength and long service use.
You can use them for pet food bags, feed bags, substrate bags for mushrooms, BBQ Pellets, and so much more.
Landscapers use these to close up and carry bags of seeds, and nutrients.
Pet Owners and farmers trust these amazing bag buddy's for feed, bedding, and anything that comes in a bag.
Custom Label Options are available for orders as low as 12 Units. We can design and print your own custom labels.
Save this product for later