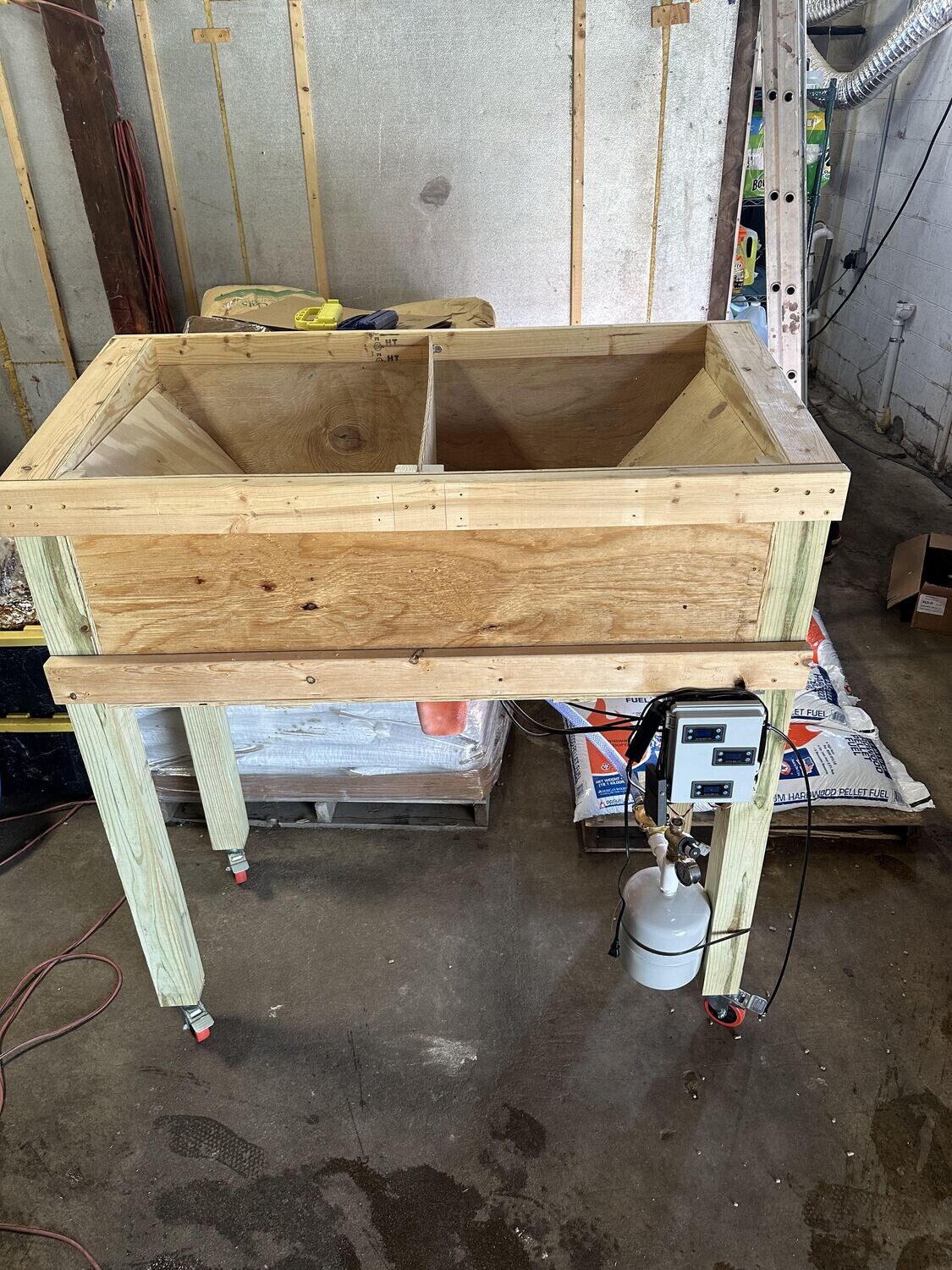 Thor Mushroom Bagger - Build Your Own Bagger Kit
10126
Must fill out quote request for pricing including freight shipping
Product Details
Build Your Own Thor Mushroom Bagger Kit (Ships FedEx)

Build your own hopper and frame out of plywood, 2"x"4"s and posts with our detailed plans and instructions with our component Kit to save on the Thor Bagger experience.
This kit includes the same soilids and water dispensing systems, and electronics available on the new Thor 3.0 bagger.

Faster dispensing
Less mess with no dust puff from dispensing
More flexible dispensing with total quantity and changing ratios on-the-fly
Increased reliability with custom dispensing and no low-reliability gate valves
You can get your bagging done in a fraction of the time and with much less labor (about 4-6 seconds per bag for both solids and water).
This is the newest, fully-adjustable bagger that allows you to make anywhere between 5# and 12.5# blocks.
Take out the most labor intensive part of your process. Reduce production time from hours to minutes.

Using the previous version of the Thor bagger, our customer demonstrates how he filled 60 10lb substrate bags in just 15 minutes. Something that would have taken at least 1-2 hours before depending on how hard he pushed himself and a partner. With Thor a single individual can do the work of several.
https://360mobilevideo.cdn.spotlightr.com/watch/MTQ3Mzg2MA==

https://360mobilevideo.cdn.spotlightr.com/watch/MTQyMzQwMg==

Watch Timer Adjustment

https://360mobilevideo.cdn.spotlightr.com/watch/MTQ2NDk2OA==

Save this product for later